Car Detailing Alone Won't Handle Mold Removal.
You'll need a professional in vehicle air quality & remediation.
Auto detailing can be a solution for hiding the signs of mold in your car. Yet you'll notice poor air quality and odors persist after your detailing service. Car detailing mold removal is only a surface-level treatment. You'll need to work with a detailing team who can go beyond what's visible for the removal of mold in your car. Breathe Purified o2 specializes in vehicle mold remediation. Not only do we find and fix the source of excess moisture; but we also get inside all of the nooks and crannies of your car for a full mold removal service.
The quality of the air we breathe is a huge factor in the quality of our health​.
Mold in vehicles, odors in vehicles, dirty air filters, dirty airducts, and pollution all impact the air quality inside of our vehicles. Breathe Purified 02 provides solutions to all of these respiratory assaults.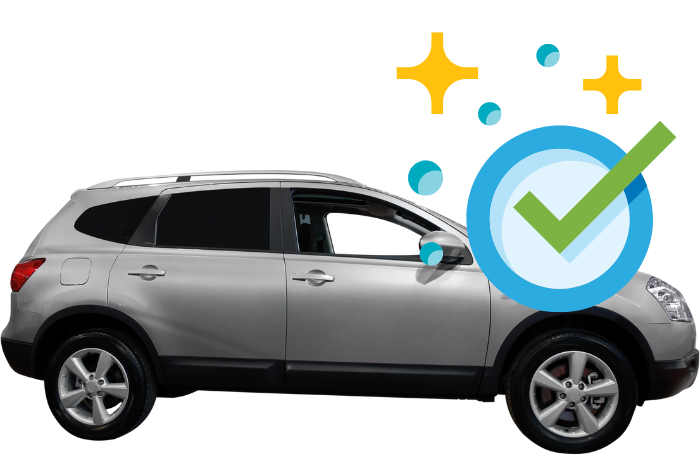 No matter how bad your mold problem is, it can be 100% remediated – guaranteed.
Removing mold can be overwhelming.
Work with pros in remediation for pristine results.
When you discover mold in your vehicle it can be quite overwhelming to figure out how to get your vehicle back to a mold free condition. Nearly all vehicles that have mold have a leak. Mold needs moisture in order to grow and thrive. Without finding and fixing the leak, the mold will return and you will be back to square one. In addition, mold spores will be throughout your entire vehicle (behind the dash, in the ventilation system, behind the door panels, in the seat foam, in the carpet padding, etc., etc.) With these two facts in mind, here are some questions to ask service providers you interview about remediating your vehicle: vehicle mold remediation jobs performed
Breathe Purified o2 was formally known as Lonadier's Mobile Detailing
Support our rebranding mission by leaving a review about your experience with Breathe Purified o2 on Google!